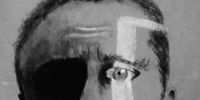 Mindspawn will be performing at Thornburg's exclusive art showing on Saturday December 14th.
This event will feature Thornburg's visionary art with sound created and curated by Mindspawn.
If you'd like to attend this event in Vallejo, CA, please follow the link below for tickets.
Belsen and the Beyond tickets!
The post Belsen and the Beyond appeared first on Mindspawn.